Starke Client Testimonials
Robert F. Henry Tile Company | Robert Henry, Jr. & Robert Henry, III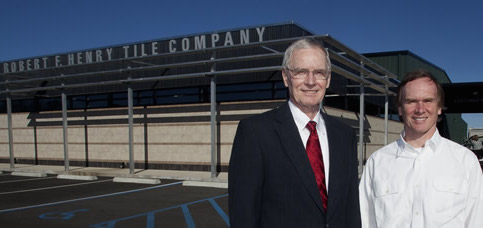 A tile wholesale distributor and retailer based in Montgomery, Alabama, Robert Henry Tile Company has been serving the Alabama tile market since 1933. The company now has five showroom and warehouse locations in Alabama (Montgomery, Birmingham, Greystone, Huntsville, and Tuscaloosa) and one location in Florida (Pensacola).
With a focus strictly on ceramic tile and stone, Robert Henry Tile Company searches the world for the best products at the best values. They import from across the globe as well as selling several "made in Alabama" products.
Starke Agency has managed Robert Henry Tile Company's risk and insurance programs for over sixty years. Over that time period, the worst damage done to Robert Henry Tile Company's facilities happened early one Saturday morning.
Robert Henry, Jr., chairman of Robert Henry Tile Company, woke to a call from the fire department. He soon learned that an electrical fire had started in an overhead area between the roof and ceiling of his warehouse/showroom. The fire had quickly escalated. Before the fire department was able to respond, the majority of the building was destroyed.
Within an hour, both the insurance company adjuster and a Starke executive were evaluating the damage. From the initial evaluation to the replacement building being completed, Starke Agency stayed in touch with Robert Henry Tile to ensure everything progressed smoothly.
In the end, Robert Henry Tile Company was able to use the insurance money to move to a more strategic location and build an improved warehouse/showroom to better fit their expanding needs.
"The fire completely destroyed our office – warehouse – showroom building. Starke Agency's employees were extremely helpful to us as we struggled to continue servicing our customers and generating new sales. With Starke's help we were able to overcome the many problems created by the fire."
Robert Henry, Jr.
Chairman of Robert Henry Tile Company
1008 Lagoon Business Loop
Montgomery, AL 36117
www.henrytile.com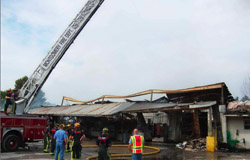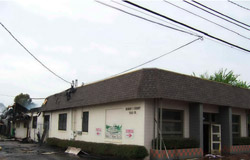 Robert F. Henry Tile Company | Robert Henry, Jr. & Robert Henry, III
Since 1978, Clement has been providing construction and design/build construction services for government, commercial, and industrial clients throughout the United States. In fact, they have performed projects at over 81 Federal installations, in addition to serving multiple other local, state, and commercial clients.
"Our company has grown eight times larger within the past five years. One of the major reasons our company has been able to expand so rapidly is Starke Agency's ability to meet our growing bonding needs. Starke's Surety Department has always worked incredibly hard and as a result, has been instrumental in our success. We look forward to working with Starke Agency for many years to come."
Craig Clement
Owner of The Clement Group, LLC
913 South Perry Street
Montgomery, AL 36104
www.clementgroup-llc.com