Wow! To say the least, 2019 was a special year for us. We celebrated our 90th anniversary as a local independent agency in downtown Montgomery. We wrote blogs about the pivotal points in Starke Agency's business and how it all got started.  You can find our 9 Days 9 Decades blogs here!
A proclamation was made and September 5, 2019, was officially declared Starke Agency Day.
Commerce Street Legends
We shared an anniversary year with both of our neighbors here on Commerce Street. We dare to call ourselves the Commerce Street Legends. Beasley Allen celebrated 40 years, we celebrated 90 years and Jackson Thornton celebrated their 100th anniversary. Our firms show vividly how small businesses impact the community we serve.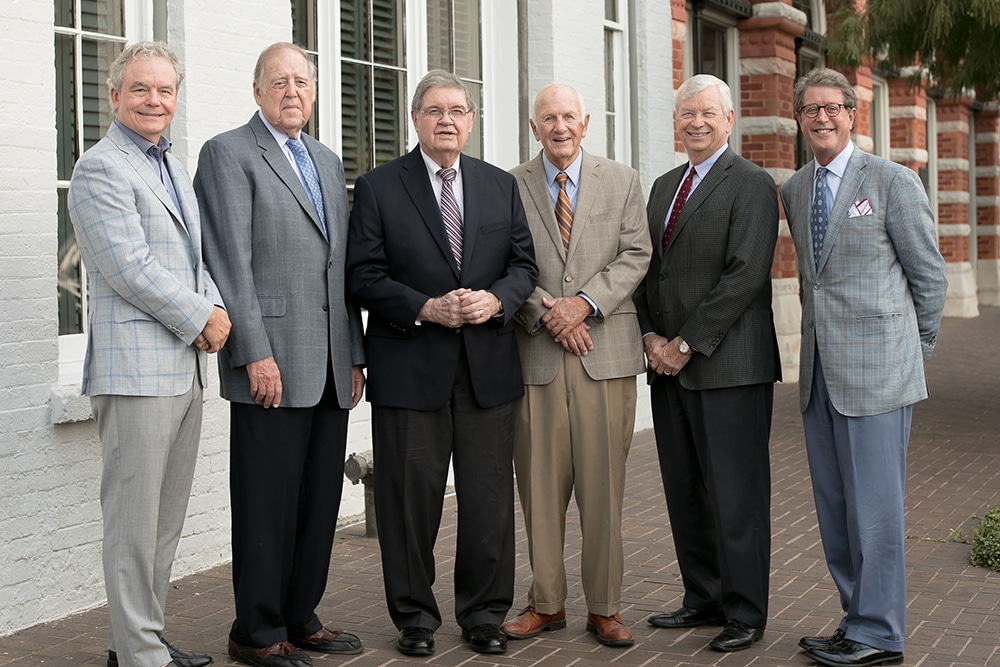 We also had one of our best production records in years! Every department—life, commercial, surety & benefits grew 5% or more organically.
We hired a new producer, Josh Dudley to our Life & Health Department and added another position in our New Business Commercial Marketing Team. Both will help speed up the delivery of products to new business prospects. Speedy delivery of products and services is what customers demand today.
New at Starke
We hired two new Personal Lines customer service representatives, Tori Warren and April Stinson. We also hired a new Employee Benefits/Life Advisor, Darius Holley. In Commercial Lines we hired an assistant, Kierrea Stallworth, to again minimize turnaround time on service requests.
Vice President of Starke Agency, Andy Flowers, through an internal preparation plan, is now a shareholder. William H. Van Hooser, Jr., Vice President of Employee Benefits/Life will also be exercising his stock bonus rights after meeting strict goals.
Two of our agents, Charlie Harris, CRM, CIC, CSRM, CPRM and Shelley Woodard, CIC, CIAB, CSRM, CPRM gained their CPRM designation. CPRM stands for Certified Personal Risk Manager. Out of only four insurance agents that hold the designation in the state of Alabama, Starke is home to two. Starke Agency is clearly the independent agency of your choice for Personal Lines in the River Region!
Recognitions
We were recognized by a variety of companies, but the two awards we pride the most are the MarshBerry Southeast Max Performer and the Independent Agents Best Practices Agency award.
The MAX Performer award is a mark of distinction given to an independent agency that has strong financials in addition to fostering a client-first culture throughout the entirety of the company. In addition to financial metrics, it includes workplace diversity, employee overall satisfaction and use of social media.
For the 19th time, we were selected as an Independent Best Practices Agency. Out of the 19 years the last 14 of them have been consecutive. Only 267 independent agencies throughout the U.S. qualified for inclusion in the 2019 Best Practices Study. More than 1,300 agencies were nominated this year.
Starke's firsts
We released our first app in Apple & Google Play stores that allows easy access to all of your policies, drivers and more!
We made our first commercial in years, focusing on our app and it is now on streaming TV! Watch it here.
Lastly, Trey Starke became a grandfather to Steadman Powell Williams on December, 29th 2019.