While the insurance industry and Montgomery continued to expand, the agency hired its first family member. Joe Jordan, Bo's brother-in-law, began working at the agency as their second producer.
By the 1950's Rawlings was no longer backing the agency and hadn't for years.
The Bolling P. Starke Agency was now the agency's official name.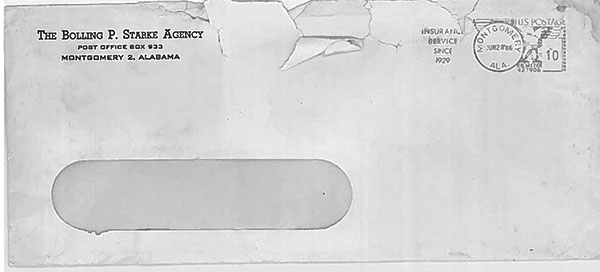 Still located in the Frank Leu building, the agency was almost literally "down the street" from one of Montgomery's defining moments: The arrest of Rosa Parks followed by the Montgomery Bus Boycott.
The Montgomery Beauvoir Club was located just upstairs from the agency. Mr. Bo was a regular for lunch and the nap room and sometimes even a cocktail.
WCOV-TV and WSFA started television broadcasting and Rock n' roll was invented. It was a new age as technology was revolutionized and social and economic issues began to be addressed in the media.