As of December 2015, Alabama reported that an estimated 22% of drivers in the state don't have car insurance. With over 1/5 of its drivers being uninsured, the state ranks as one of the worst in the nation with this problem.
It is required by state law to have a minimum liability policy of $25,000 per person and $50,000 each accident for personal injuries and property damage.
If the unfortunate situation arises where you are in an accident with an uninsured motorist, your insurance would pay out to cover the damages to your vehicle and you're out of your deductible. Many think that the uninsured motorists should pay, but the law states otherwise.
Being uninsured comes with its consequences, though. First-time offenders are charged a $500 fine for their first offense as well as a $200 fee to reinstate their vehicle registration. In case of a second offense, both fees double to $1000 and $400.
One thing you can do is to be sure you have uninsured motorist coverage. This coverage offers protection against being involved in a car crash with a driver that is uninsured. Remember, this coverage is for you, and is very inexpensive. $100,000 in coverage can be as little $76 a year.
On January 1, 2013, Alabama implemented a law to help determine when a driver does or does not have insurance before even being asked by an officer via an online insurance reference platform. According to the article in 2012 "The new system is the result of a law passed by the Legislature in 2011 to crack down on the estimated 22 percent of Alabama vehicles that don't have liability insurance."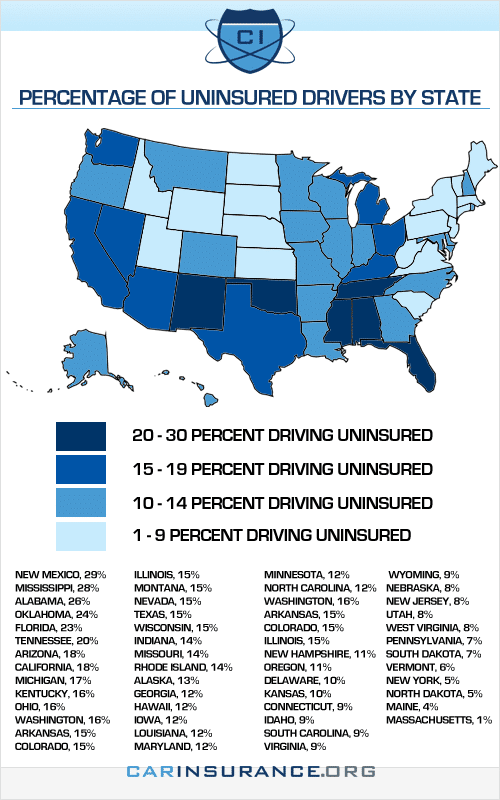 Yet, the percentage of uninsured drivers remains the same. If you know someone driving uninsured, remind them—they can end up paying $700 – $1400 for any wreck or accident they may be in, and with that being the case, they might as well invest in an auto insurance policy to end up saving in the long run.
For a quote on your auto insurance, click here!