In the '90s, the agency would expand "with confidence" rapidly.
Remember the 70's when the agency's Gross Premium was close to half a million?
At the beginning of the 1990s that number was a lot closer to 9 million—18 times more than just 20 years before.
Between 1994 & 1998, The Starke Agency, Inc, bought five other local insurance agencies: Mead & Charles, The Joel B. Griswold Agency, The E.B Joseph Agency, Auerbach Agency, and Dawkins Agency. The E.B. Joseph Agency was the oldest insurance agency in Montgomery—dating back to the 1800s.
The two most notable acquisitions would be Mead & Charles and The Joel B. Griswold Agency, Inc.
Mead and Charles was acquired by Starke in 1994. Mead & Charles was an established independent insurance agency with its beginning in 1876. It was roughly 50% Commercial and 50% Personal Lines.
Charles "Charlie" Harris, CRM, CIC, CSRM, CPRM, would come to Starke as Executive Vice President after the merger. He had been an owner of Mead & Charles. Charlie would transfer his ownership in this entity into ownership of Starke and became the first non-family member to have equity in the agency.
Charlie is one of the only agents in the state to hold the CSRM (Certified School Risk Manager) designation and furthermore, one of few in the state to hold the designation as CPRM (Certified Personal Risk Manager). We believe Charlie is one of the only agents in the State of Alabama to hold this suite of designations.
Starke then acquired The Joel B. Griswold Agency in 1998.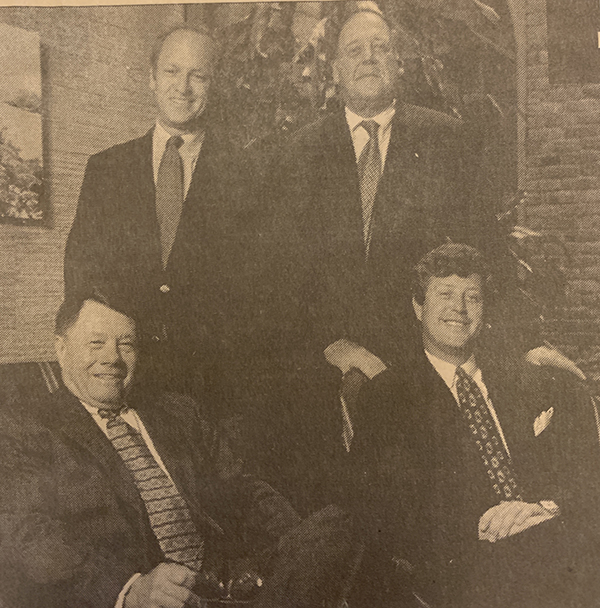 Starke's partnership with the Griswold agency would allow the offering of surety bond services.
Joel brought his 35 years of expertise in Contract, Court and Commercial Surety.
This new Surety discipline allowed The Starke Agency to provide expertise in commercial, personal (we had scale due to Mead and Charles), surety and life. This was a first for the independent agency channel in Montgomery.
Kyle Drumwright, AFSB, CIC, fresh from graduating with an MBA from Auburn, took his first job at Starke with Joel as his mentor. He remains at the agency as the Vice President of Surety/Construction. Starke Agency has been Kyle's only place of employment since graduating.
Trey would become President and full owner of the agency in 1996 officially making the agency a third-generation family-owned business.
The 90s also saw the agency's first inclusion in The Best Practices Survey, recognizing us as one of the top-performing insurance agencies in the nation. A title we still claim in 2019.
The Starke Agency was growing and changing with technology and had grown to maybe 10 employees. The idea of becoming "paperless" was on the horizon as computers came to replace filing cabinets and allow a faster, more seamless workplace.