In honor of our 90th anniversary, we thought to share some of Starke's most interesting and pivotal points through the last 9 decades over the course of 9 days.
The agency was established in 1929, so our first 'real' decade was the 30's. The United States was in the midst of the Great Depression, yet Rawlings and Starke (the very first name of the agency) continued to grow through the New Deal and later through WWII.
When Bolling P. Starke opened the agency, the only employees were Bo himself along and one other clerical person. Rawlings didn't work there but provided financial backing.
Rawlings and Starke Agency was located in the Farm Security Building. The building is remembered as First National Bank and is now the location of Renasant Bank.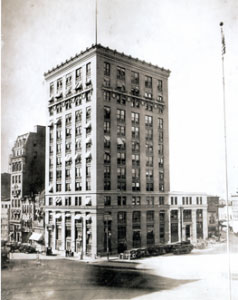 At the time there were dozens of small insurance agencies in Montgomery, many of which Starke Agency would acquire in the future, but we'll save that for another decade.
Check out this business card and note the phone number—only 5 digits!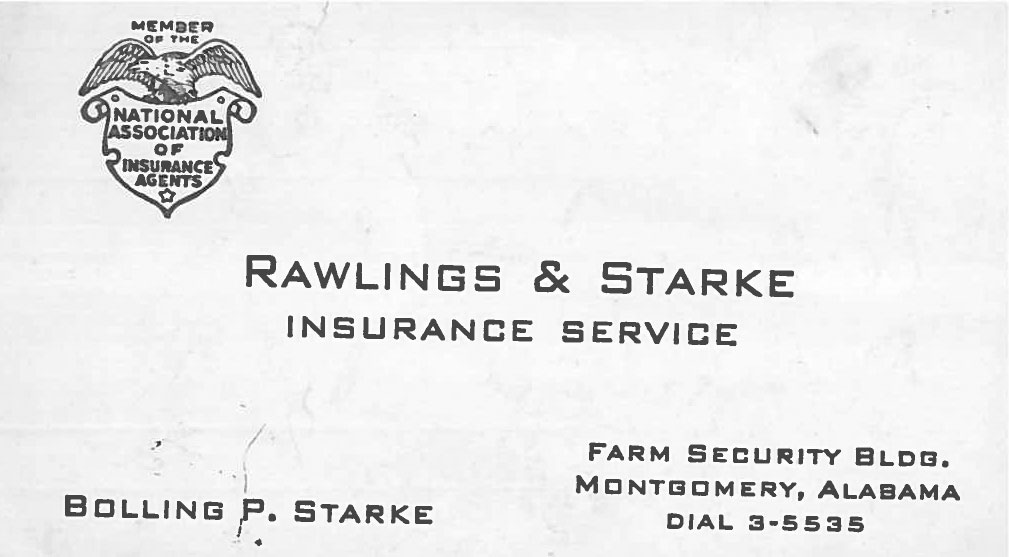 Much has changed in these 90 years but our number is still pretty close at 263-5535.