MONTGOMERY, Alabama – Starke Agency, Inc. is part of an elite group of independent insurance agencies selected for inclusion to Best Practices Study Group.
More than 1,300 independent agencies throughout the U.S. were nominated to take part in the annual Independent Insurance Agents & Brokers of America (IIABA) study, but only 267 agencies qualified for the honor. To be chosen, the agency had to be among the top-performing agencies in one of six revenue categories.
"This award, which has been bestowed upon us over 20 times, including 15 consecutive years, clearly shows our mission statement of 'building positive, strong, and long-lasting relationships with our clients, team members, carriers and the community we serve' is working", says Bolling P. "Trey" Starke, III, President of Starke Agency. "When you are a peak performer in the largest distribution channel of insurance this makes a statement. Insureds are craving real, honest, professional local service. And that is exactly what we provide—a seamless hub for all of their insurance needs with the resources, people and technology needed."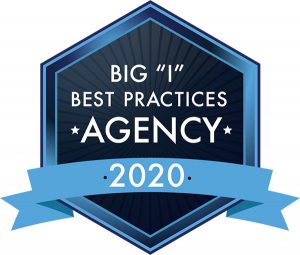 The Starke Agency was founded in 1929 and offers a risk management approach to insurance. We are here to protect your assets with quality staff, quality companies, and quality claim service whether it be commercial, employee benefits, surety or personal lines.
            Founded in 1896, IIABA is the nation's oldest and largest national association of independent insurance agents and brokers, representing a network of more than 300,000 agents, brokers and their employees nationally. Its members are businesses that offer customers a choice of policies from a variety of insurance companies. Independent agents and brokers offer all lines of insurance – property, casualty, life and health – as well as employee benefit plans and retirement products.  Web address: www.independentagent.com.