The main question businesses have about social media is no longer, "Do we need insurance for social media?", but instead, "Do we have it?"
Most businesses participate in some type of social media. If the business itself is not an entity on social media, there is no doubt that some of the employees are.
Employee action on social media can be just as helpful or detrimental to a business if it were to have taken the action itself.
Steps employers can take to protect their employees and themselves on social media:
Put into affect a social media policy for all employees.
Make sure that if something is posted related to the company or any competitors that a disclaimer is incorporated into the message that states said person's connection with the company.
Be sure no photos of "misconduct" and other evidence of poor employee behavior are accessible to the public.
Get insured with Cyber-Security Liability Insurance.
Insurance for the digital age:

Most might think that your general liability insurance would cover claims brought by social media, but it cannot be guaranteed. General liability covers accidents and misuse of social media only when defined as a "mistake".
There are other steps you can take and policies that can protect your business regarding to social media.
Those include:
Examine your current business for media-related coverage as it relates to personal injury.
Buy Cyber Liability insurance (a type of professional liability)
Make sure websites include disclaimers, have been reviewed for copyright infringement and cyber risk.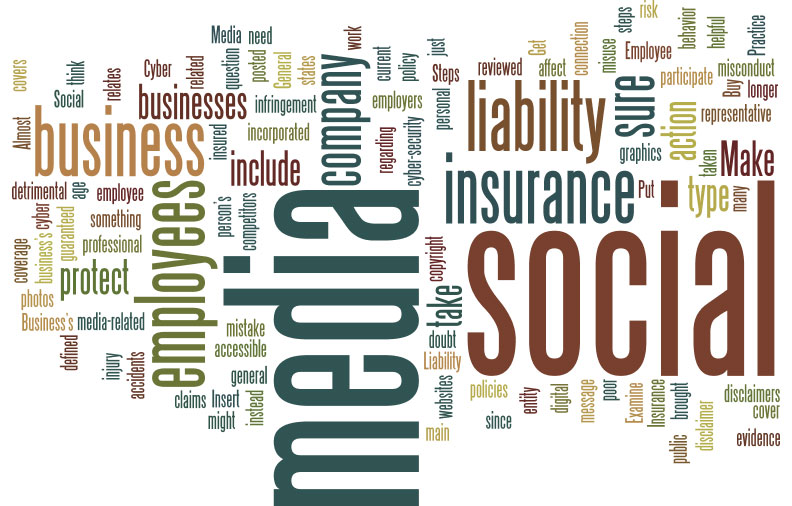 For more information on how to insure your business's cyber risks, call Starke today at 334.263.5535, or get a free, no obligation quote today!