Employee Dishonesty, in this article, is not defined by if an employee fakes sick; it's defined by dishonesty far worse.
Employee Dishonesty coverage is designed to cover an employer in cases of fraud and embezzlement by an employee and to provide miscellaneous coverage for connected losses.
Why is it needed?
Fraud and embezzlement in the workplace are on the rise.
Small companies can be especially affected by theft and embezzlement because they aren't large enough to absorb losses.
Workplace crime is carried out by employees 80% of the time.
One in four employees who has committed fraud against their employer had been with the company more than ten years.
Social Engineering Fraud, or, the art of manipulating people so they give up confidential information has become more and more popular.

This is usually employed through technology. For example, an email asking for certain information or to click a link, that in turn can really be malicious software allowing them to receive your personal information and passwords.
A post titled "Four of the newest (and lowest) Social Engineering scams" does a great job explaining the subject.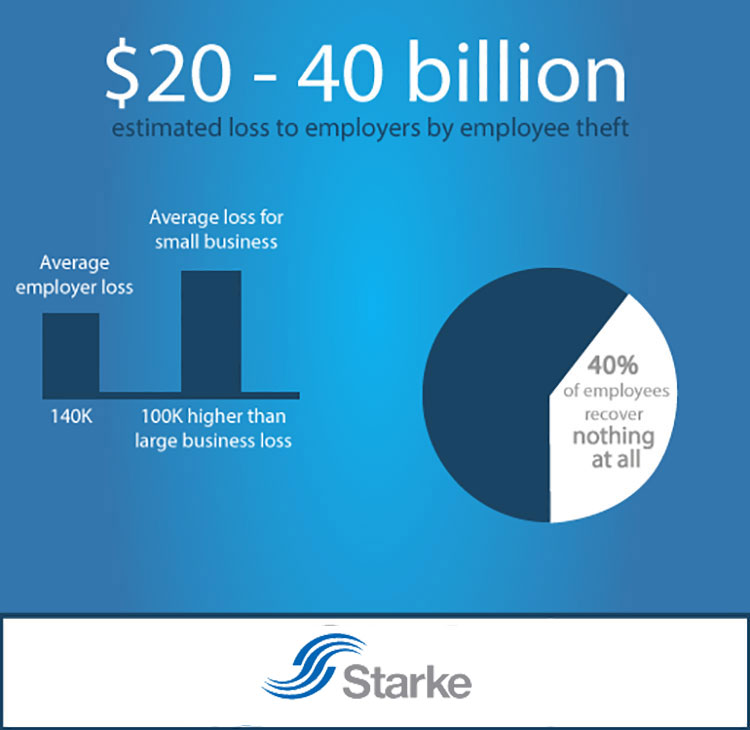 Read more here on employee dishonesty.
Interested in Starke news, insurance trends and monthly blog posts? Sign up for our Newsletter today!