Payroll, taxes, employee benefits –the list could go on. Thankfully, today's technology makes it easier than ever to do just that. Since business costs are enough, we thought these freebies may interest you. Check out the following 5 apps that can help you get the job done at no extra cost.
Google Keep – Uses: List Creation & More
When you need to unload an idea for later use, Google Keep is the app to go to. With the app, you can create lists, notes, set reminders, loop in a "collaborator" & more. Lastly, the best part of the app is that all the info will automatically sync to your devices & other Google apps you may use.
Send Anywhere – Uses: Sending Large Files

A big frustration for many is an email that won't send because of a large file. That's where this app comes in handy. With Send Anywhere, the recipient will receive a 6-digit code to download virtually any size file.
Buffer – Uses: Managing Presence on Social Media
If you want your business to have a presence outside of its physical location, then you probably have a few social media accounts. Buffer is a great tool, as it allows your business to post to the top 5 most powerful networks at scheduled times throughout the day. In addition, the app also offers analytics, so you can measure the performance of every post you make.
Freshbooks – Uses: Invoice Tracking
Freshbooks let's business owners keep track of their invoices in a professional manner. However, that is not all it does. First and foremost the app has the ability to create invoices, automatically bill clients for recurring costs and allows for tracking/organization of expenses, customization of business reports & more.
TripCase – Uses: Travel Itinerary/Organizer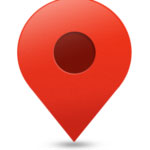 If your business is anything like ours, we have feet on the ground across the SE, depending on the day. Ultimately, if you don't have someone to plan your trips for you (aka an assistant), TripCase is a life-changer and saver. Simply forward your travel confirmation numbers to the app for your flight or hotel and watch it as it loads dates, departure/arrival times & contact information.
Are you a business owner looking for coverage? Get a quote with us now!